HTC One X (Price and availability)
Las minute: Available next April 5th 2012 at Clove for 492 pounds / 590€
At Three, O2, Orange and Vodafone (promo in homepage) they will probably offer a 24 monhts plan. You can signup to receive updates…
My personal opinion
In the last few weeks, I've been studying Android phones with two cores like the Samsung Galaxy Note and the Galaxy S2, but I wanted to wait until the Mobile World Congress to see if there is any plan to release a four cores phone any time soon. Why four cores? Because in a very near future, we could use our phone like we use our laptop. We would only need to install Ubuntu for Android and plug it to a screen using the HTC Media Link HD. We are close to the definitive gadget, the one that can take high resolution pictures, take Full HD video, make calls / send messages and have a full operating system like Ubuntu to be able to work like a pro anywhere.
Review of the HTC One X
The flagship of HTC was officially lauched five days ago, despite having suffered numerous leaks in recent weeks.
Called to be one of the winners of the Mobile World Congress, the HTC X One, catches the eye by using a next-generation hardware: Nvidia Tegra3, running at 1.5GHz. A real beast.
The Nvidia chipset is characterized by having four cores, plus another one for support called 4-PLUS-1. It has 1GB of RAM and 32GB of storage. Let's watch the video: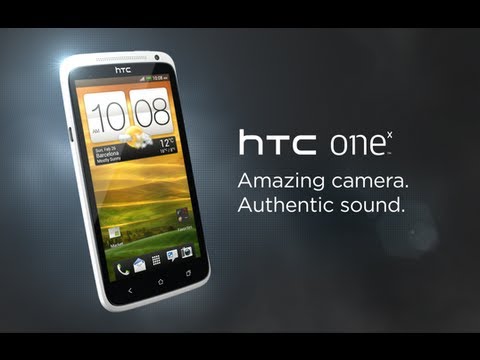 The screen, an area in which Samsung is always imposed with its technology (we understand that it is somewhat subjective), it remains LCD (specifically Super LCD2), but with the new Android high resolution, 1280 × 720 pixels, with 4.7 inches in diagonal.
Nor have forgotten the NFC support, that no major manufacturer is neglected, and joining in the Mobile World Congress to other companies such as LG.
There are two aspects not everyone will like, in order to get better and have fewer design elements: the battery is not user accessible, and removed the MicroSD card slot. Also interesting to know that uses MicroSIM cards.
HTC tells us that for a softer, less metal, the apparatus has been used a new technique of microperforation of polycarbonate and metallic elements has been removed. Will be available in various colors like white or gray.
The dimensions of the HTC One X are pretty good for technology that opens: 134.36 x 69.9 x 8.9 mm, weighing 130 grams. The battery is 1.800mAh.
HTC wants to raise its level with the cameras
The main camera is an aspect that seems pretty carefully, at least on paper, since it comes with a backlit sensor 8 megapixels with an f2.0 aperture. The front camera is 1.3 megapixels.
We have to have entered a new processor with dedicated camera which improves on speed (0.7 seconds) between shots, or when performing autofocus (0.2 seconds). A bit contradictory do not meet with dedicated camera button.
Leaving the button on the camera screen, burst mode is activated, then the display will show a selection of images to rule out and we stay with the best shot. Another feature is the ability to take pictures while we are recording HD video.
HTC Sense 4.0 running with Ice Cream Sandwich
As expected the presentation of the device is substantially derived from the HTC software and services, led by customizing HTC Sense 4.0 out of Ice Cream Sandwich.
Some improvements implemented in this version include access to 25GB of data via Dropbox (two years), Beats Audio integration across applications, and an updated HTC Sync to sync wirelessly with iTunes or Windows Media Player.
Analysis via Xataka
Tags:
Follow us on Twitter or Subscribe to the blog